Need Cash?

We Are The Solution – Top Dollar Paid For Gold and Diamond Jewelry, Silver Coins • Best Place to Sell Gold in Downey Cash for Gold!

Goldman Diamond Exchange
(near Downey)
11858 E Carson St #1A, Hawaiian Gardens, CA 90716

☎ 1-562-528-0705 "No appointment needed" Call or Text 24/7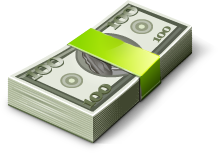 We Pay Top Dollar On: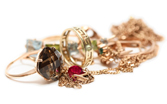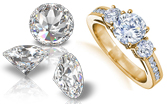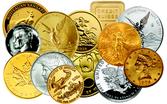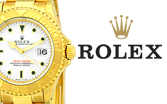 Easy Process

 ① Walk in to One of our Secure Locations 

  ② Get your Diamond and Gold Jewelry Appraised. 

 ③ Get the Best Price in Town – Walk Out with Cash.
                                 goldmandiamondexchange.com/Downey-Cash-for-Gold
Best Gold Buyer in Downey 
There are endless reasons why we're the best gold buyers in Downey, and we know our customers could give you the best reasons why. Don't take our word for it — ask them! View our testimonials and hear stories straight from satisfied customers who have been treated with respect and now how cash in their pockets! As a family-owned business, we want our customers to feel like family.
Sell Gold Jewelry in Downey 
Goldman Diamond Exchange sell gold jewelry in Downey is buying anything and everything that contains gold, silver, or platinum. We will buy your unwanted jewelry and scrap jewelry, gold coins, rings, bracelets, charms, necklaces, watches, bangles, dental gold, silver coins, sterling silver silverware, platters, flatware sets and more. If you're looking to get TOP DOLLAR for your gold, silver, or platinum visit one our secure locations for quick and easy transaction.
Top Gold Buyers in Downey 
Goldman Diamond Exchange  makes it really easy to buy and sell gold jewelry in Downey, Ca.Simply visit one of our secure locations. We buy gold & pay more than pawn shops.
We buy gold in Downey, Ca With thousands customers served, Goldman Diamond Exchange is the premier cash for gold company near Downey, Ca.
Downey Cash for Gold 
Best Cash for Gold near Downey. If you're in or around Downey, CA and you're looking to sell gold that's old, unwanted, or even broken, then without a doubt Goldman Diamond Exchange is a far better option than pawnshops or jewelry stores. Goldman  Exchange is also a respected gold buyer and diamond buyer with outstanding reviews.
This is What We Buy • Get the Most Cash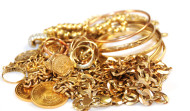 Scrap Gold
Sell broken gold jewelry, broken gold chains, rings, bracelets, even gold dental fillings; we buy all varieties of scrap gold! Doesn't matter if it's tangled or tarnish.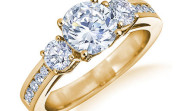 Diamonds
Sell engagement rings and all other types of diamond rings. Sell all diamond jewelry, necklaces, earrings or pendants. Sell loose diamonds stones of all sizes, colors and clarities.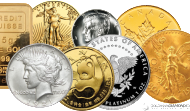 Coins
Where to Sell Gold Coins, American Gold Eagle or Canadian Maple Leaf.$20 St. Gaudens, "Double Eagles" , American Buffalo Coins, $20 Liberty, $10 Liberty, $5 Liberty, $10 Indian, $5 American Indian Head, Australian Philharmonic, Krugerrands British Sovereign, Credit Suisse .999.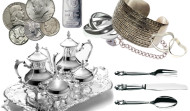 Silver
Where to sell .925 Sterling Silver, Sterling Silver Chains, Silver Necklaces and Bracelets, Silver Rings, Silver Coins, Silver Brooches and Pins, Sterling Silverware, Sterling Flatware, Silver Rounds or Bullion.
Cash for Gold Downey 
Get cash for gold, silver, platinum, diamonds and watches at Cash for Gold Downey.  Sell gold to our licensed professional gold buyers for the highest cash offers in Downey.  The process is quick, easy and confidential.  You can walk out of our secure locations in just minutes with cold hard cash in hand! Need cash fast?  Stop in at Goldman Diamond Exchange and trade your gold, silver, or diamonds into cash.
Gold Coins Downey 
Wanting to sell your gold coins in Downey, but don't know where to sell them or who will give you the most cash for gold or silver coins? Goldman Diamond Exchange will give you the best possible offer for your coins, in a safe, secure,and private setting. Our staff consists of expert coin appraisers and buyers who can give you the true value of your gold coins.If you are looking to sell your coin collection, sell your gold, and receive cash for gold visit Cash for Gold Downey , the best gold and silver buyers and diamond buyers in Downey, California.

www.downeyca.org
Information on the city services, businesses, and local attractions.