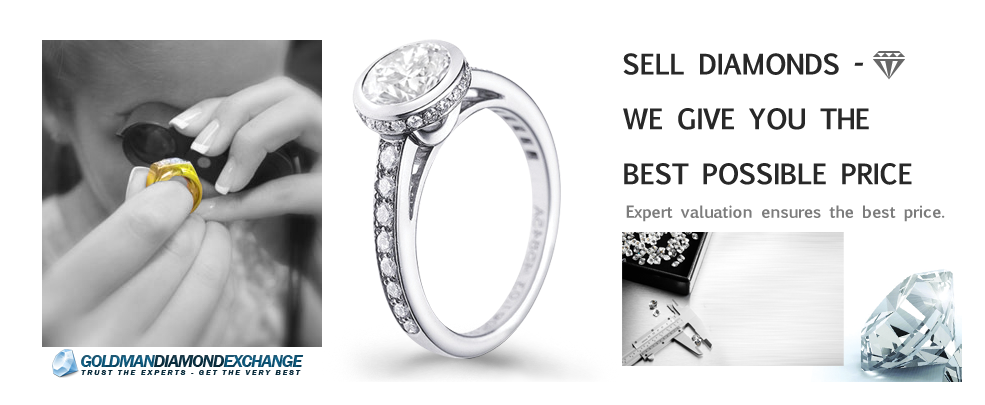 Sell Diamond Jewelry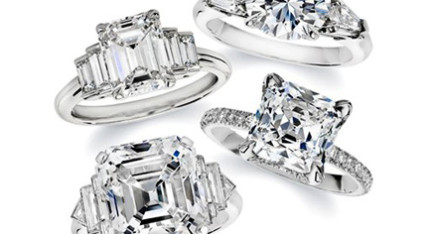 We Buy Diamond Earrings, Engagement Rings
When selling a diamond ring, the most important aspect is to find a trust worthy reputable source to deal with. At Goldman Diamond Exchange if you are looking to sell a diamond or sell a diamond ring we will treat you with total respect, always insuring that you receive the most cash for your diamonds. Visit one of our secure locations and receive a Free Appraisal. Once your diamond appraisal is completed an offer will be made. If you decide to accept the offer you will receive the cash amount instantly. We pride ourselves on providing the highest payout amounts for your diamond.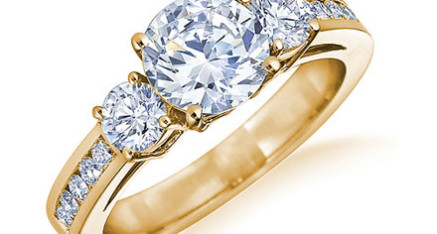 Highest Paying on All Jewelry

We understand that engagement rings often have high sentimental value and hope you will consider our company if you are looking to sell your engagement ring or other diamond rings. Our specialty is buying diamonds and we always tell our customers that all diamonds, no matter how small, have value. During your consultation, we will analyze your ring and explain all of the factors that go into determining our offer. These include the size, cut, clarity and color of the diamonds, as well as the value of the ring as a piece. Once you have been provided with our analysis we will make you an offer. Our quotes always reflect our efforts to satisfy our customers and maintain our reputation by paying the highest possible amount for their jewelry.

 Call Today 1-888-758-9040
(Long Beach Area)
Goldman's Diamond Exchange
11759 Carson St. #200
Lakewood, CA 90715
888-758-9040
Monday – Friday 9am -7pm
Saturday 9am – 5pm
Sunday 11am – 4pm
Directions
(Los Angeles Area)
Goldman's Diamond Exchange
9516 Whittier Blvd #100
Pico Rivera, CA 90606
888-758-9040
Monday – Friday 10am -7pm
Saturday 9am – 5pm




Email us: