Absolute perfection: World's largest "Flawless Diamond" 101.73 Carats.
The pear-shaped diamond is one of only a handful in the world, graded by experts to have both perfect color and clarity. The process of cutting and polishing the 236-carat rough diamond diamond took an impressive 21 months of work.
The Diamond was found at the Jwaneng Mine in Botswana. Harry Winston, which was acquired by Swatch Group, bought the colorless, flawless 101.73-carat diamond for a record $26.7 million at an auction in Christie's Auction House Geneva.
Sold at Christie's
$26.7 million, or $254,400 per carat, a new world record for a colorless diamond sold at auction.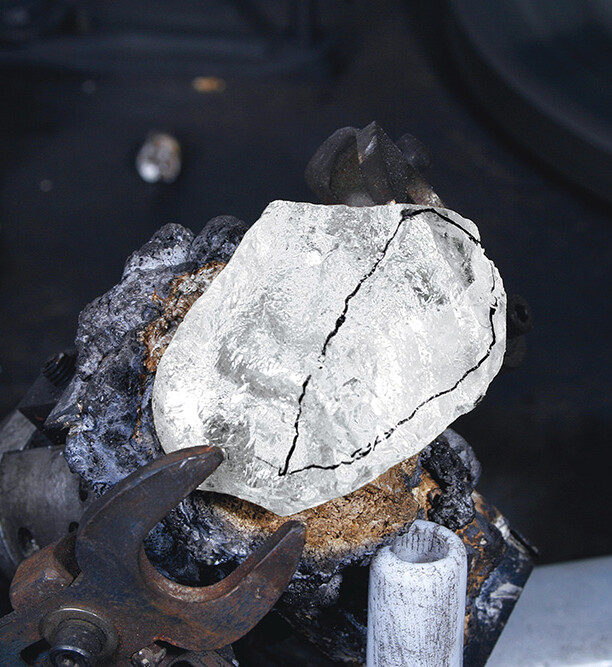 This is what The 101.73ct pear-shaped, D colour, flawless  Winston Legacy  Diamond looked like in the rough.
Read more about this: JCK, THE JEWELLERY EDITOR, FORBES, CNBC